Ann Summers orders are delivered by EVRi, using their Standard or Express service. You can find more information about our Click & Collect service
here
.
Once we've dispatched your order, you'll receive a 'Your Order is on its way' email from us. This will contain a 16 digit tracking number, which you can use to track your order on
EVRI's website
, or via their App. 
You'll also receive status updates directly from EVRI at every stage of the delivery journey, keeping you fully informed of your parcel's progress.
To track your order, enter your tracking number on the

 

EVRi website.
If you're not going to be in when your order is due to arrive, you can divert it or nominate a safe location.

 

Find out more

 

here.

For more specific delivery information, enter your postcode when requested.



Not going to be in when your order arrives? Find out more EVRi's diversion options here.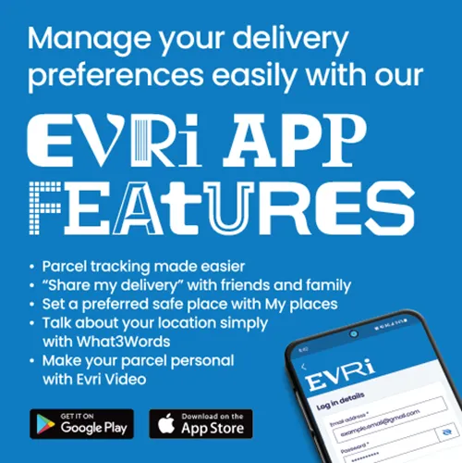 For information about tracking international orders, click here